没有 暴徒 只有 暴政
The Hong Kong revolutionaries invaded Hong Kong's parliament on July 1, 2019, to protest against the Chinese communist party's despotism, which seeks to expand its hold on the territory.

Inside the parliament, after having destroyed the symbols of the control of the Communist Party over the territory, they unfurled a black banner on which one could read « there are no violent people [rioters], There is only a violent politic [tyranny] « .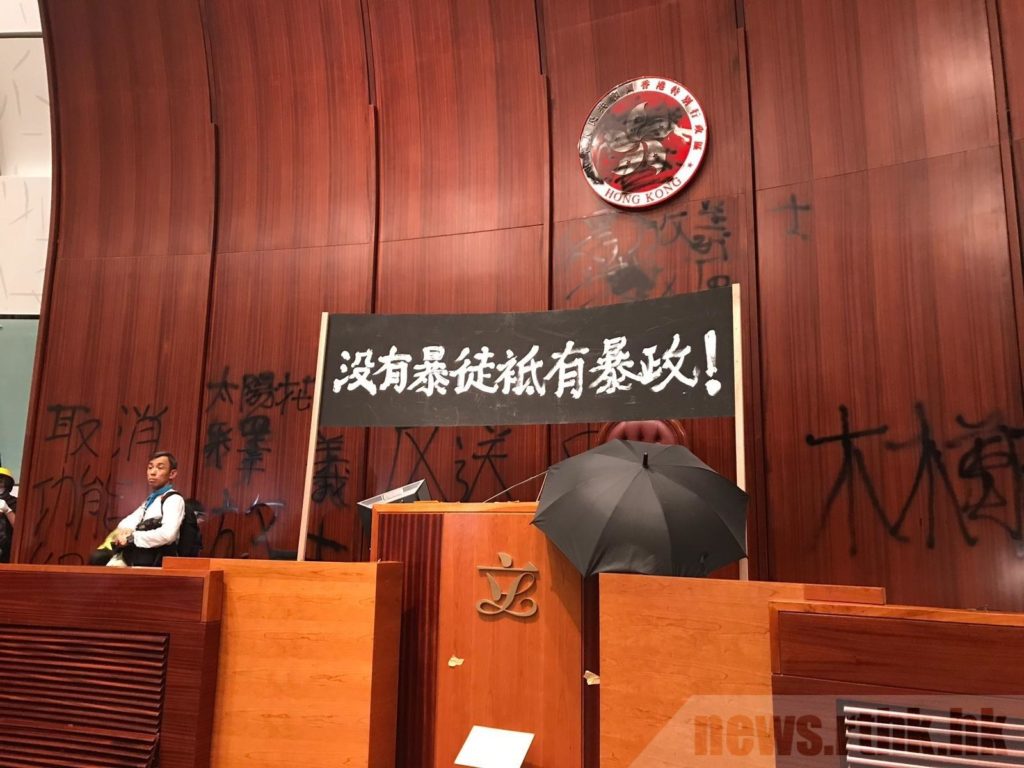 They also deployed a Yellow Vest as a sign of solidarity with the Yellow Vests in France.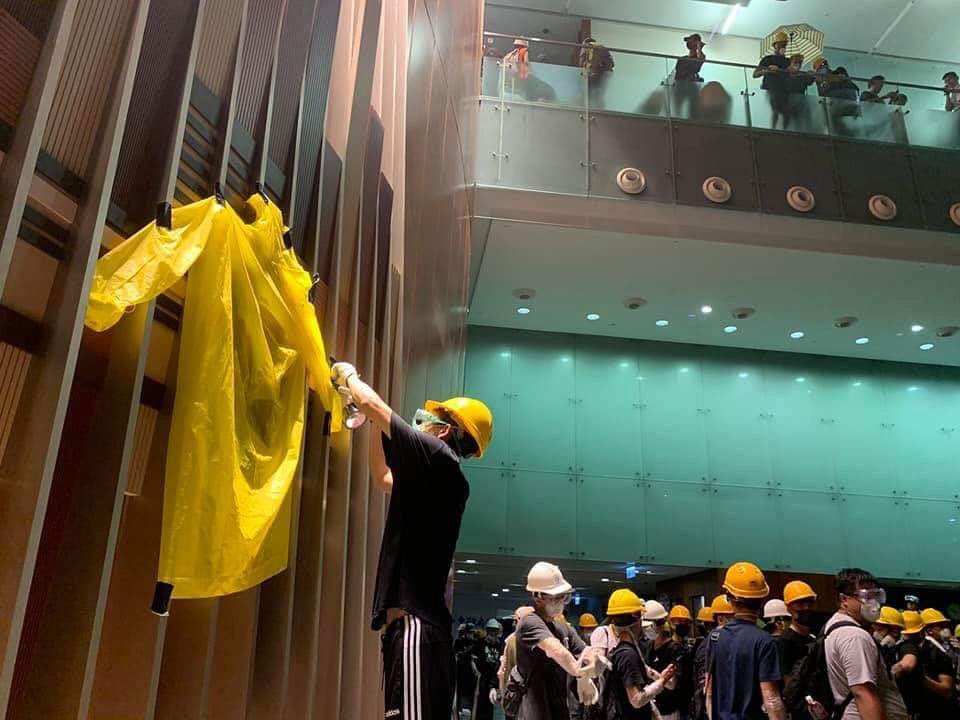 It is a movement without a leader or representative, but extremely organized and supportive. That a movement can develop and be victorious, without leader or representative is something incomprehensible for our leaders, and the media who are supporting them. Our Masters absolutely need representatives, in such an extent that they want to create ones at any cost (as we saw during the Yellow Vests movement in France, in November and December, when the Prime Minister Philippe begged someone of the Yellow Vest to come to Matignon [Prime Minister residence] to meet him and have a talk, or when the TVnews chain BFM tried to put forward personalities from Yellow vests, but that have been repudiated immediately by the rank-and-file). They also try to explain to us that the « people » demand for leaders or representaive. They can not understand that we can make and do without any representative. It must be said that the whole system is today organized according to the principle of hierarchy (companies, parties, unions, the organization of the government, the army regime, etc.). This scheme is so entrenched that they do not get to see otherwise. So in Hong Kong for sure that our media should not understand anything about the situation !

The fact that we simultaneously observe self-organized movements, with similar slogans against Power and its violence, in Asia as in Hong-Kong, in Europe with Yellow Vests, or in Africa in Algeria and Sudan , demonstrates obviously that the claims for Freedom, for Dignity and for Solidarity are universal aspirations, which surpass all the false identitary differences, and which sign the true mark of the Human Civilization,

By their gesture, the revolutionaries of Hong Kong renew with the revolutionary and anarchist spirit which animated the young students of the Movement of May 4th 1919 or those of Tian-An-Men in May 1989 !

The Hong-Kong movement is a reflection of what is happening in mainland China where every year there are more than 100,000 « mass incidents » (to use the Party's terminology), whether for wage, environmental or peasant expropriation issues.

With the rise of the new Chinese imperialism, what is happening right now in China and Hong Kong concerns all of us !

The movement is not currently weakening, but we can expect a repression – fierce and immediate or devious and deferred – against this revolutionary and popular movement.

Solidarity with the revolutionaries of Hong Kong!
没有 暴徒, 只暴政
与 香港 革命者 团结一致

CNT AIT Paris

际际 工人 协会 (巴黎 集团)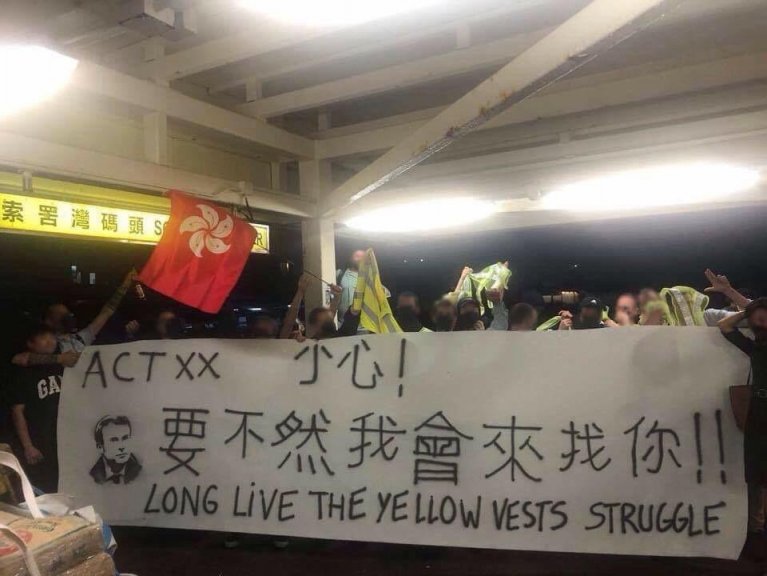 In Spanish : http://cnt-ait.info/2019/07/10/solidaridad-hong-kong/
In French : http://cnt-ait.info/2019/07/07/solidarite-hong-kong/